ABVI'S TOP 5 Attractions to see while in Cape Cod!

1. Hyannis Whale Watchers Cruises
Highlight your Cape Cod vacation with an unforgettable cruise aboard the Mid-Cape's only whale watching excursion.
269 Millway Rd. (Barnstable)
(508) 362-6088
2. Hy-Line Ferry to Martha's Vineyard and Nantucket
This ferry terminal is a short 10 minute walk from our Inn.
220 Ocean St.
(800) 492-8082

Steamship Authority from Hyannis to Nantucket
This ferry terminal is just a 7 minute walk away at South Street.
(508) 771-4000

Ferry schedule times & info to Martha's Vineyard and Nantucket can be found at the Front Desk area.
3. Cape Cod National Seashore
Cape Cod National Seashore's 44,600 acres encompasses New England's most beautiful beaches, great trails and marshes, and an array of marine and wildlife animals.
4. Bike the Cape Cod Rail Trail
Ride through Nickerson State Park, along cool coastal breezes, and sand dunes. The Cape Cod Rail Trail follows a former railroad right-of-way for 22 miles through the towns of Dennis, Harwich, Brewster, Orleans, Eastham and Wellfleet.
5. JFK Museum
Right along Main Street and only about a 5 minute walk away, this musuem features over 80 photographs spanning the years 1934 to 1963 and is arranged in thematic groupings to reflect the memorable John F. Kennedy, his family, his friends and the Cape Cod he loved so dearly.
Other Nearby Attractions
Cape Cod Central Railroad
Jump aboard the train right in Hyannis and take their "Elegant Dinner Train" or the "Narrated Scenic Train" to experience the Cape's natural beauty.
252 Main St.
(508) 771-3800
Hyannis Transportation Center
No car arrangements? The Hyannis terminal is only a 5-minute walk to America's Best Value Inn. Buses leave daily from Boston, New York, and Providence.
215 Iyannough Road
(508) 385-1430
Cape Cod Duckmobiles
A fun-filled, narrated tour around historic Main Street and Hyannis Harbor in a vehicle that travels in land and water. Great for families and children!
437 Main St.
(508) 790-2111
Cape Cod Melody Tent
World-class and local entertainment by famous musicians and comedians as well as the annual Cape Cod Chowder Fest. Book a performance and stay with America's Best Value Inn—the tent is just a short walk away.
21 West Main St.
(508) 775-5630
Cape Cod Maritime Museum
"Dedicated to celebrating, preserving and interpreting Cape Cod's maritime past, present and future, and inspiring passion and respect for the sea and how it continues to shape Cape Cod."
135 South St.
(508) 775-1723
Hy-Line Fishing
With a 45-minute cruise into the Nantucket Sound, you find yourself in one of the best areas on the East Coast for bottom fishing. Great for beginners and children of all ages!
138 Ocean St.
(508) 790-0696
Helen H Deep Sea Fishing
One of the largest charter fishing groups in the area. Literally right down the street, you will have access to the best fishing on the East Coast.
137 Pleasant St.
(508) 790-0660
Pirate's Cove Mini Golf
Come see why this facility's elaborate pirate theme, innovative hole designs, and meticulously groomed grounds earned it the status of "Best Family Attraction" for the entire state by Boston Magazine and "Best of Cape Cod" by the Cape Cod Guide.
728 Route 28
(508) 394-6200
Hyannis Golf Club
Their warm, wood-paneled lounge with large screen TV has excellent views of the course which is noted for extremely fast, smooth greens & rolling tree-lined terrain.
1840 Iyannough Rd.
(508) 362-6939
Cape Cod Chip Factory
Cape Cod Potato Chips' legendary crunch has made them a classic on the Cape and around the world. The Cape Cod Potato Chip Factory Tour has become the area's largest tourist attraction, hosting over 250,000 visitors annually!
100 Breeds Hill Rd.
(508) 775-3206
Plimoth Plantation
Plimoth Plantation, a bicultural museum, offers powerful personal encounters with history built on thorough research about the Wampanoag People and the Colonial English community in the 1600s.
137 Warren Ave. (Plymouth, MA)
(508) 746-1622
Heritage Museums & Gardens
Heritage Museums & Gardens promotes and fosters the appreciation, preservation and stewardship of America's culture and horticulture by connecting people, living collections, object collections and ideas.
67 Grove St. (Sandwich, MA)
(508) 888-3300
Cape League Baseball
Bring your own peanuts and Cracker Jacks and bring your whole family to experience America's favorite pastime. Come watch for FREE the best collegiate baseball players from around the nation.
Hyannis Main Street
The best place on Cape Cod to shop, dine, see local art, and indulge in free entertainment.
Top 3 Recommended Restaurants


1. Spanky's Clam Shack
One of the most popular restaurants along Hyannis Harbor. Go try their scrumptious fisherman's platter or lobster roll at a reasonable price.
138 Ocean St.
(508) 771-2770
2. Baxter's Fish & Chips
Baxter's is one of the oldest Cape Cod restaurants, established in 1957. It is built entirely over the water and has great views of the harbor activities. Well known for their fresh seafood and delicious clam chowder.
177 Pleasant St.
(508) 775-7040
3. Tugboats
Overlooking all of Hyannis Harbor, Tugboats, is acclaimed for quality dining with waterfront views.
21 Arlington St.
(508) 775-6433
Other Hyannis Dining and Nightlife
The Black Cat
The menu features traditional New England seafood such as cod, lobster and scallops, as well as more exotic selections like Mahi-Mahi served with pineapple salsa.
165 Ocean St.
(508) 778-1233
Fresh Ketch
Serves American eclectic cuisine in a clean, nautical environment. Their lounge offers sports on LCD TV's and Karaoke.
460 Main St.
(508) 771-8585
Di Parma
A touch of Tuscany in Cape Cod. Large portions of pasta and great location for both couples and families.
175 Route 28
(508) 771-7776
Alberto's
Northern Italian fare along Main Street in a casual elegant environment.
360 Main St.
(508) 778-1770
The Roadhouse Cafe
Features native seafood, piano bar, and a carefully chosen wine list.
488 South St.
(508) 775-2386
Embargo
Unique tapas and martinis right on Main Street with live entertainment on weekends. Join them during their daily happy hour to indulge in dollar oysters and half-price tapas!
453 Main St.
(508) 771-9700
British Beer Company
The British Beer Company Hyannis is a great manifestation of a downtown gathering spot, a pub with a stylish urban vibe.
412 Main St.
(508) 771-1776
Pufferbellies
The largest night club in Cape Cod, and within walking distance!
183 Route 28
(508) 790-4300
Trader Ed's
Take in the great water views of Hyannis Harbor while you enjoy the freshest seafood the Cape has to offer, or just relax with one of our signature frozen drinks and watch the boats come in.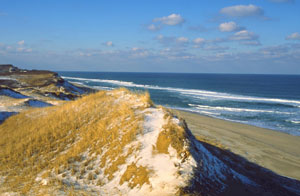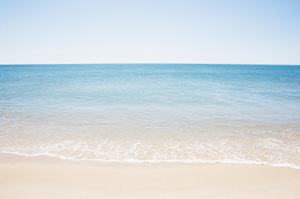 Kalmus
Craigville
Sea St.
Veterans
Bayview
Sandy Neck